If you still haven't watched this year's hilarious, game-changing comedy flick, Game Night, the DVD and Blu-ray releases are now available. It was released last May 22, 2018. While the Digital HD copy of the said movie was released earlier on May 4, 2018. Digital HD releases can be purchased in iTunes and Amazon Video.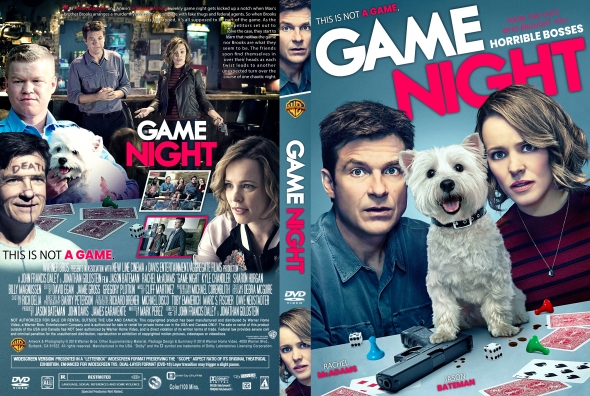 Game Night was released earlier this February 28. Since then, it has received positive reviews from both critics and moviegoers, which helped propel its worldwide gross to more than $100 million. In Rotten Tomatoes, the movie received a surprising 83% fresh rating with an audience score of 79%. Meta Critic gave it a 66 metascore too.
Variety states that "there's a nagging speck of humanity, or at least reasonably quick and cutting marital satire, that keeps the movie afloat."
According to the Slate, "The back and forth between McAdams and Bateman is what makes Game Night sing."
While audience reviews dubbed the movie as quick-witted and fun, surprisingly funny and clever, mainstream comedy done right, brilliant dialogue, and memorable characters, and a host of other positive feedback from moviegoers.
Plot
Game Night is the story of couple Max (Jason Bateman) and Annie (Rachel McAdams), who together with 2 other couples hold a weekly game night gathering. Mayhem and trouble ensue when Max's shady brother, Brooks offers to host game night in his place. With a murder mystery gathering turning into a realistic kidnapping, they must help save Brooks.
Filled with hilarious twists and turns with an excellent cast of lead stars and supporting cast, and a great plot, Game Night is a must-watch.
If you've missed Game Night when it hit theaters last February, it's time you grab a copy now and get ready for a hilarious time!